The Low Cost High Efficiency Photovoltaics Technology
Photovoltaics (PV), the climate-friendly technology to harvest electricity from the sun, today is dominated by crystalline silicon (c-Si) solar modules. Among several alternative thin-film technologies, CIGS is the most advanced and the most efficient.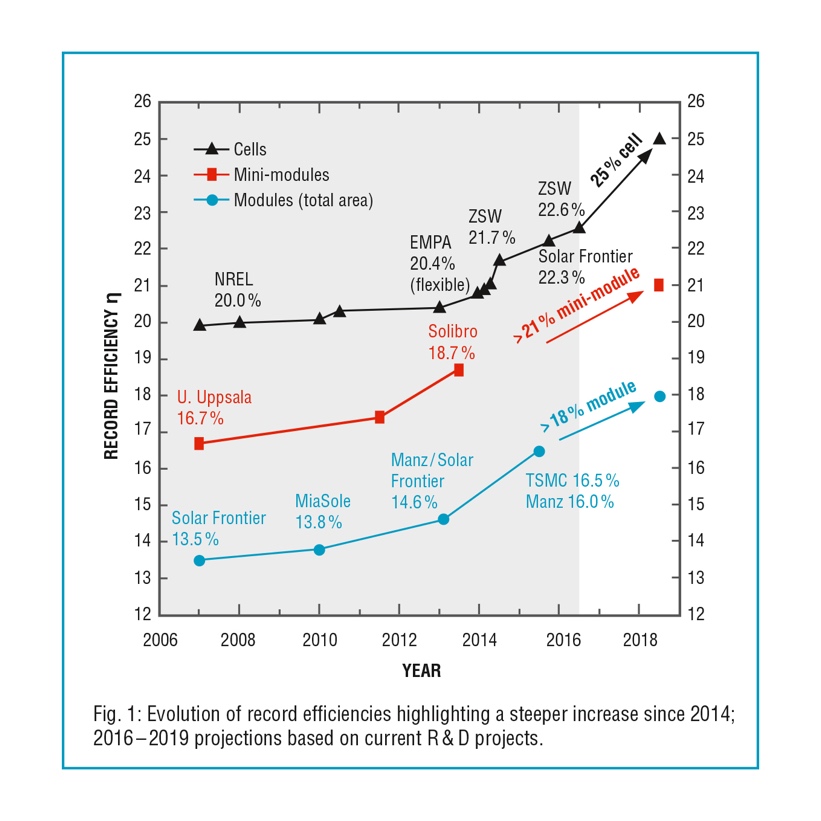 Photovoltaic modules with CIGS (Cu(In,Ga)(Se,S)2) absorbers are very effective in converting light directly into electricity. They are very well positioned in the field of PV technologies with present record efficiencies for small cells of 22.3 % and for production size modules of 16.5 %. The figure above indicates that the recent progress at the cell level (black triangles) paves the way for progress at the mini module level (red squares) and towards total area module efficiencies (blue dots) of 18 %. The latter is expected to be realized in the near future through transfer and adaptation of laboratory technology. Low cost CIGS PV modules can provide electricity below € 0.05/kWh (LCOE) and contribute to CO2 reduction in a significant manner.